Careers
Would you like to join our team?
Current Openings
Regional Sales Director
Are you a success-driven salesperson with energy, passion, curiosity and great communication skills? Join The Change Companies®, a dynamic publishing, training and digital media company that helps over one million people per year make positive life changes!
The Change Companies® has an immediate opening for a Regional Sales Director. The successful candidate will possess outstanding sales skills, have the capacity to learn and communicate. Our markets include substance abuse treatment programs, criminal justice institutions, schools and universities and all levels of government. A sophisticated, telephone-based sales approach enables professional sales staff to build quality business relationships with leaders across the U.S. without being on the road.
Because of the high expectations of this important role within The Change Companies®, the successful candidate will qualify for attractive compensation levels which include salary and monthly sales bonus opportunities and receive a competitive benefits package.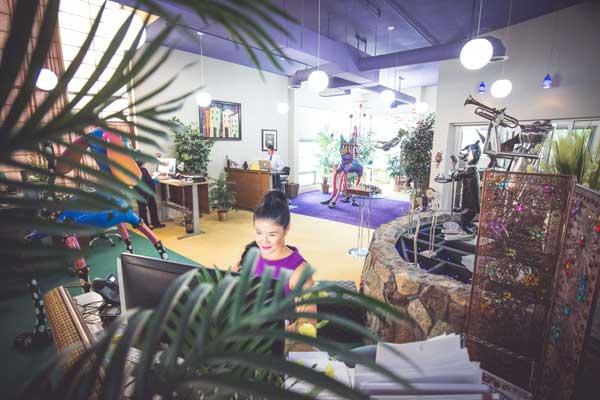 Email contact@changecompanies.net to apply for this position
Writer Editor
Have you been waiting for the opportunity to showcase your creative, editorial and organizational talents in a supportive, high-impact professional environment?
The Change Companies® is searching for a motivated individual to join our creative staff. We're seeking a talented writer with experience in design to assist in the development of publications that help millions of people each year.
The ideal candidate will:

be proficient in Adobe InDesign (Illustrator experience is a plus)
have excellent written and interpersonal skills
be highly creative and curious
work well both independently and as part of a team
be able to work under pressure and manage workloads effectively
have an eye for detail
be highly self-motivated and well organized
have some marketing and proofreading experience
A background in the fields of addiction, criminal justice and healthcare is a plus.
*Compensation based on experience
Email contact@changecompanies.net to apply for this position
Always looking for qualified candidates in the following areas:
The Hiring Process
The Change Companies®' employees are some of the finest people in the world. Each employee is dedicated to the mission of helping individuals make positive life change. Located in Carson City, Nevada, The Change Companies® has a culture based on a healthy lifestyle, a passion for excellence and a mutual respect for both fellow employees and the clients we serve.
If you have an interest in joining our unique team of professionals, there is a three-step process that is recommended:
Read our website thoroughly to gain an understanding of our products and services. Pay special attention to the following two statements: What Defines The Change Companies®?, Expectations of Employees and Promises to Employees.
Compose a letter to Sherry Newsom (snewsom@changecompanies.net), describing the specific reasons you wish to explore a position with The Change Companies®.
Provide a resume including your education and work history.
Inquiries can be either mailed, faxed or emailed. Thank you for taking a special interest in The Change Companies®.
Employees of The Change Companies® are proud to be part of the organization and they recognize only a few of those who wish to join are offered a position. The Change Companies® looks for individuals who are passionate about doing good and are willing to provide consistent, excellent work each day while continuing to enhance their knowledge and skills.
- Don Kuhl, Founder, The Change Companies®
What Defines The Change Companies®?
We are nimble. We embrace change.
Our strength and future success rests with our employees.
We have a sense of urgency.
We have a flat management structure because each employee is accountable.
Our core belief: all change is self-change – we stand up for the end user.
We are many companies, but first we are a sales company.
We listen to our clients. We are committed to their success and we provide service excellence each day.
We continue to learn and apply what we learn.
We trust and value each other enough to employ robust dialogue.
We are a verbal company; emails, letters and memos are rarely as effective as the clearly spoken word.
We are passionate about doing good. We make the world a better place.
Expectation of Employees
You dress and behave in a professional manner whenever you are at work.
You respect the time of others and communicate in a precise manner.
You stay alert and thoughtful during the full day. You are never on cruise control.
You engage intelligently during group time without being urged to do so.
You know what is going on in your area of concentration and let that knowledge drive your business decisions.
You solicit the assistance of appropriate people when you have questions or concerns.
You use good judgment in sharing information you acquire both within and outside of the company.
You are courteous to all other employees and support their efforts to be successful.
---
Promises to Employees
You will have a pleasant and safe work environment.
Your opinions and recommendations will be respected and considered.
You will receive enthusiastic support from the organization as you perform your work duties.
You will be well compensated, and in a timely fashion, for the contributions you make to the company.
You will know how you are evaluated and receive feedback on your level of performance.
You will not be asked to do work that is unfair or unethical, nor will you be asked to work unreasonable schedules.
You will be adequately trained for the duties you are asked to perform.
You will work with high quality and dedicated colleagues. You will not drown in a mediocre work force.
You will be provided with quality materials and tools to assist you in meeting your performance goals.
You will be considered for job advancements as opportunities arise before candidates from the outside.
You will have access to the President and CEO to discuss any job-related issues or concerns.
You will receive financial support for work-related educational or training initiatives.
Your contributions to the company will be recognized. Loyalty, integrity, enthusiasm and excellence are qualities that will be remembered over time.