Establish a Bedtime Routine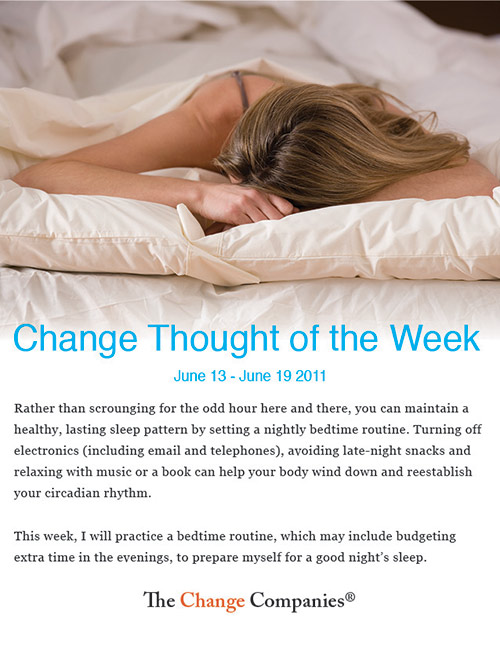 Rather than scrounging for the odd hour here and there, you can maintain a healthy, lasting sleep pattern by setting a nightly bedtime routine. Turning off electronics (including email and telephones), avoiding late-night snacks and relaxing with music or a book can help your body wind down and reestablish your circadian rhythm.
This week, I will practice a bedtime routine, which may include budgeting extra time in the evenings, to prepare myself for a good night's sleep.