Jump-training Your Muscles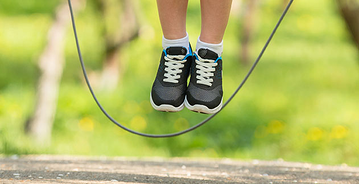 There are many different ways to train your muscles, with and without weights. One method is to use jump-training. The act of jumping onto a short ledge and back down stretches and contracts your muscles in succession. This process, when repeated, can build the muscles in your legs, gluteus and core. Jump-training can be fun, like jump-roping, skipping or jumping into lunges.
This week, I will consider using jump-training to build my muscles.