Write your obituary to reclaim living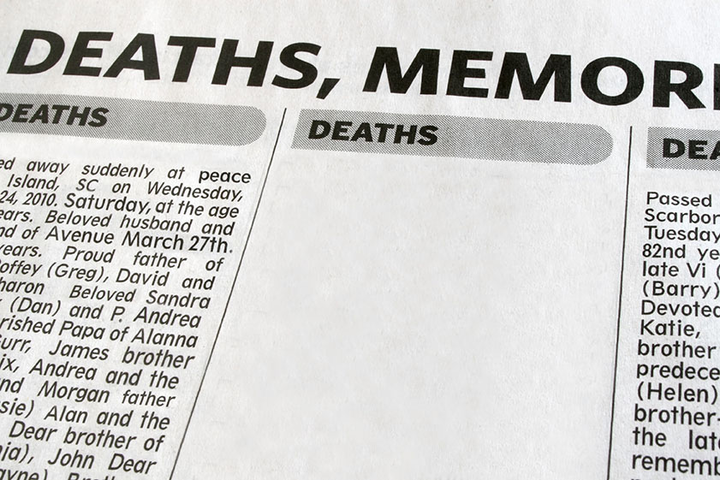 An obituary is typically written when someone passes away. It summarizes a person's accomplishments, character and important relationships. Writing an obituary about your life might help you objectively look at how you spend your time, how you're perceived by others, and the people you are close with. You have the opportunity to change it on a daily basis. What would you like it to say?
This week, I will consider exploring my accomplishments, character and relationships by writing my obituary.