The Evaluation of Interactive Journaling® for Level 1 DWI Offenders
This 2007 study evaluated Interactive Journaling
®
utilized as a component of The Change Companies
®
and The Association of DUI School Administrators of Oklahoma, Inc.'s Alcohol/Drug Substance Abuse Course (ADSAC) for low-risk DUI/DWI offenders in Oklahoma. Interactive Journaling
®
provides a means for "personal exploration and interpersonal feedback" and has been shown to assist participants to gain motivation and to make and maintain behavior change.
Specifically this study evaluated the influence of ADSAC on offenders' (n = 1019) knowledge and attitudinal measures as determined by pre- and post-test findings. In addition, offender evaluations of the program and journaling exercises were studied.
A summary of findings indicated:
- The pre- and post-test findings indicate generally significant changes in both knowledge and intent to change drinking and driving behaviors for offenders who completed ADSAC.
- An interesting finding indicated that there was no significant correlation between post-test knowledge and attitudinal composite scores. It is important to note that ADSAC produced an independent effect on both knowledge (alcohol, its influence on driving and legal facts) and attitude (drinking and driving and the intent to change behavior in the future).
- The majority of offenders valued Interactive Journaling
®
and intended to keep their Journals.
- Further evaluation of Interactive Journaling
®
is recommended as a tool for behavior change.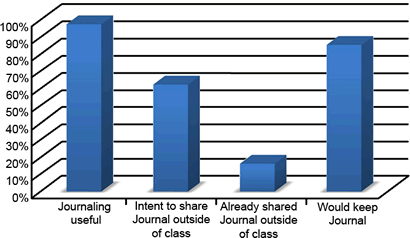 Citation:
Couillou, R.J.; Scheck, A.M.; Hoffmann, N.G. (Submitted) The Evaluation of Interactive Journaling for Level I DWI Offenders.