Underage DUI Curriculum
Two states (Wisconsin and Missouri) have worked with The Change Companies
®
to create curricula for drivers under 21 years of age who have been arrested for alcohol or other drug-related driving offenses. This is a particularly challenging group to engage in treatment or education. Results of evaluations completed by 764 participants suggest that the majority of students rated the course excellent or good (670, 87%), found the class discussions useful (731, 96%), and the overall quality of the instructors good. In addition:
1. Overall, how would you rate this course?
How useful do you think the material in the course will be to you in the future?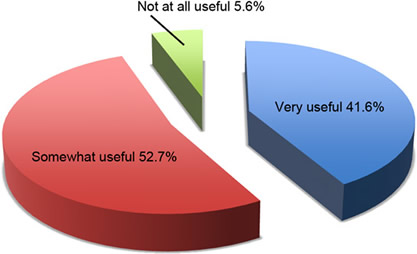 Do you feel this course will help you make a change in your alcohol and other drug-related decisions and behavior?
Select student descriptions of the course:
It was different than I thought. I learned a lot. Eye-opening, interesting and informational. Useful to change your decisions and actions towards drugs.