Participant Feedback data on using Interactive Journaling®
The Change Companies
®
has collected feedback from Interactive Journaling
®
program participants in a variety of settings. The following is an aggregate of randomly collected anonymous self-reported feedback from 27,066 participants from several states (AK, KY, NM, OK, VT, WA and WI).
Question 1
How useful would you rate this program?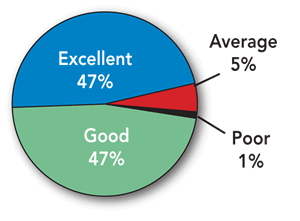 Question 2
How useful were the following activities in helping you meet your goals for the course?
Question 3
How helpful was the program material?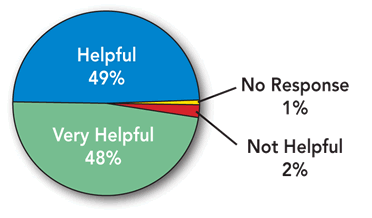 Question 4
How much did you learn from the program?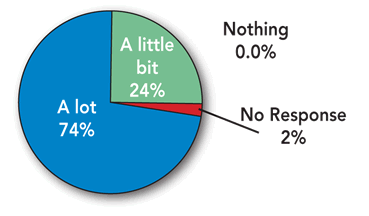 Question 5
Have you or will you share your Participant Journal with anyone outside the course?
Question 6
Will you keep your Participant Journal after the course ends?
Question 7
Do you feel that this program helped you to make a change in your high-risk behavior?