We are a national publishing, consulting, training and media company working with leading industry experts to develop effective, evidence-based materials that assist individuals in making positive life change. Our products and services are used in the fields of prevention, treatment, impaired driving, criminal justice and healthcare. Our mission is to put the most effective tools at the lowest possible cost, into the hands of the end user working to make positive life changes.
---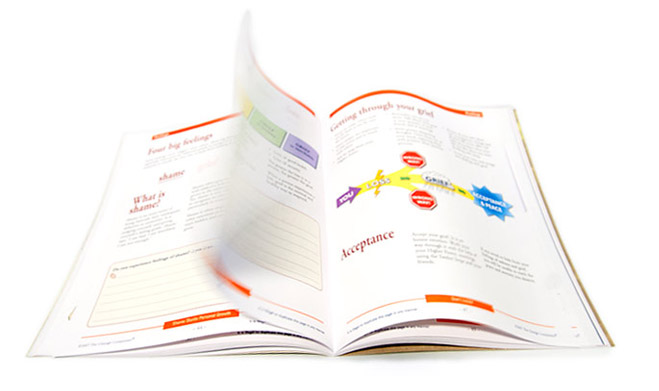 Interactive Journaling®
For more than 24 years The Change Companies® has been creating Interactive Journals. These change tools are designed with the collaboration of industry leaders in behavioral change and are tangible, engaging, and change-focused journals that guide an individual through life-change. This innovative approach is widely praised and helps to enhance the therapeutic engagement between providers of service and their participants. Read customer testimonials.
In the course of gathering immediate and relevant information related to the problem areas, participants map out where they have been, where they are now, where they wish to go and how to get there. This structured and experiential writing process leads participants through a series of core behavior change content, targeted questioning and effective behavioral change strategies toward positive, pro-social life changes.
To date, we have served over 20 million individuals in their exploration and engagement in life changes.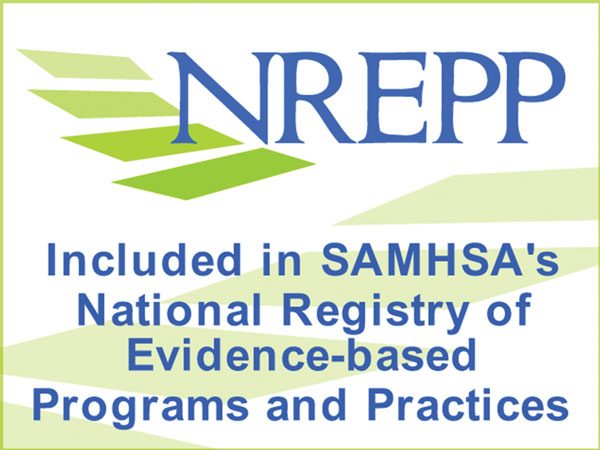 ---
Senior Advisor - William R. Miller, Ph.D.

Dr. William Miller's research on motivation and behavior change has had a profound effect on addiction treatment, and more generally on health services. He is the original developer of Motivational Interviewing, an internationally recognized method for helping people change by evoking their own intrinsic motivation. The Institute for Scientific Information lists Dr. Miller as one of the world's most cited scientists. Read more...
Dr. Miller is the author of 40 books and more than 400 articles and chapters, including the innovative books (with Stephen Rollnick) Motivational Interviewing: Preparing People for Change and Motivational Interviewing in Health Care: Helping Patients Change Behavior. He is an Emeritus Distinguished Professor of Psychology and Psychiatry at the University of New Mexico and served as co-director of UNM's Center on Alcoholism, Substance Abuse and Addictions (CASAA). He served as a consultant to the United States Senate, the World Health Organization, the National Academy of Sciences and the National Institutes of Health (NIH).
Dr. Miller is a Senior Advisor to The Change Companies® which has for 20 years, applied client-centered change strategies throughout all of its products and services. He brings to The Change Companies® his expertise in editing and developing clinical resources. According to Dr. Miller, Interactive Journaling® is an effective method of engaging a client in the change process.
"I do like very much the method of Interactive Journaling®. Our Motivational Interviewing research indicates that it is important to elicit clients' own language and for people to be actively involved in their own positive behavior change. Interactive Journaling® is a method designed specifically for this purpose – to engage each person actively in the thought and behavior processes of change, rather than being a passive recipient.

At each progressive step along the way, clients reflect on and generate their own language about material relevant to important changes, and how it applies in their lives. Whatever the therapeutic modality – residential, outpatient or intensive day treatment – clients do the personal work needed to make important life changes."
Would you like to join The Change Companies®?
To view open positions at The Change Companies® and to learn more about the hiring process, click the button below.
SHOW ME CAREERS >
---
We're Also Known For...
Customization
For over two decades, The Change Companies® has partnered with medical and treatment teams, alcohol and other drug educators, criminal justice organizations, state agencies and healthcare companies to create tailored materials and programs to support behavioral change for special populations. Each collaboration has led to new products and new conceptualizations of our core content. The customized materials we create deliver our evidence-based models through a unique medium that most effectively speaks to each participant.
If your needs call for a special Journal designed specifically for your program and clients, give us a call. Describe your ideas and The Change Companies® will develop a plan and a budget that will fit your precise circumstances. Our staff goes right to your site and works with your professional team. Together we create the "right tool" for your program and clients. And your logo, name, colors and message can be shared with your target audiences to enhance the journaling experience.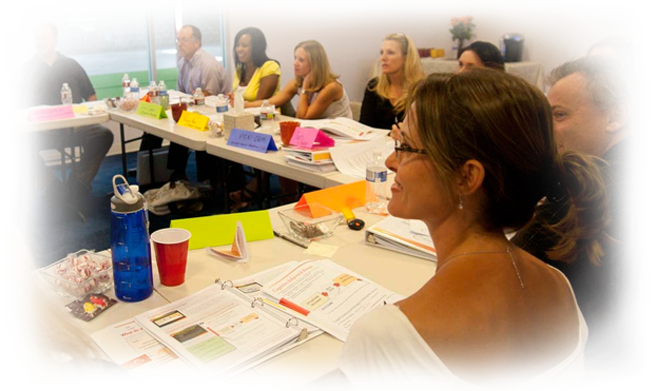 Training
Our strength rests with bringing the best in research to specific audiences in a manner that is most appropriate to achieve the goals of the organization. The "one box fits all" approach doesn't work when the goal is to bring real change to an organization and to the individuals it serves. The Change Companies® takes the time to listen and collaborate with its clients so that the services rendered are tailored to meet agreed upon goals.
Part of what we offer is the ability for your organization to come to us in Carson City, Nevada for specialized group training. Here, you can see first hand how Interactive Journals are made and meet the people behind them. You too can experience a BOP session!
If you're not able to come to us, we offer several different training options including: Seminars, e-Learning, Workshops and more! This helps enable your organization to fully understand and teach the principles of Interactive Journaling® to its full potential in a cost effective manner.